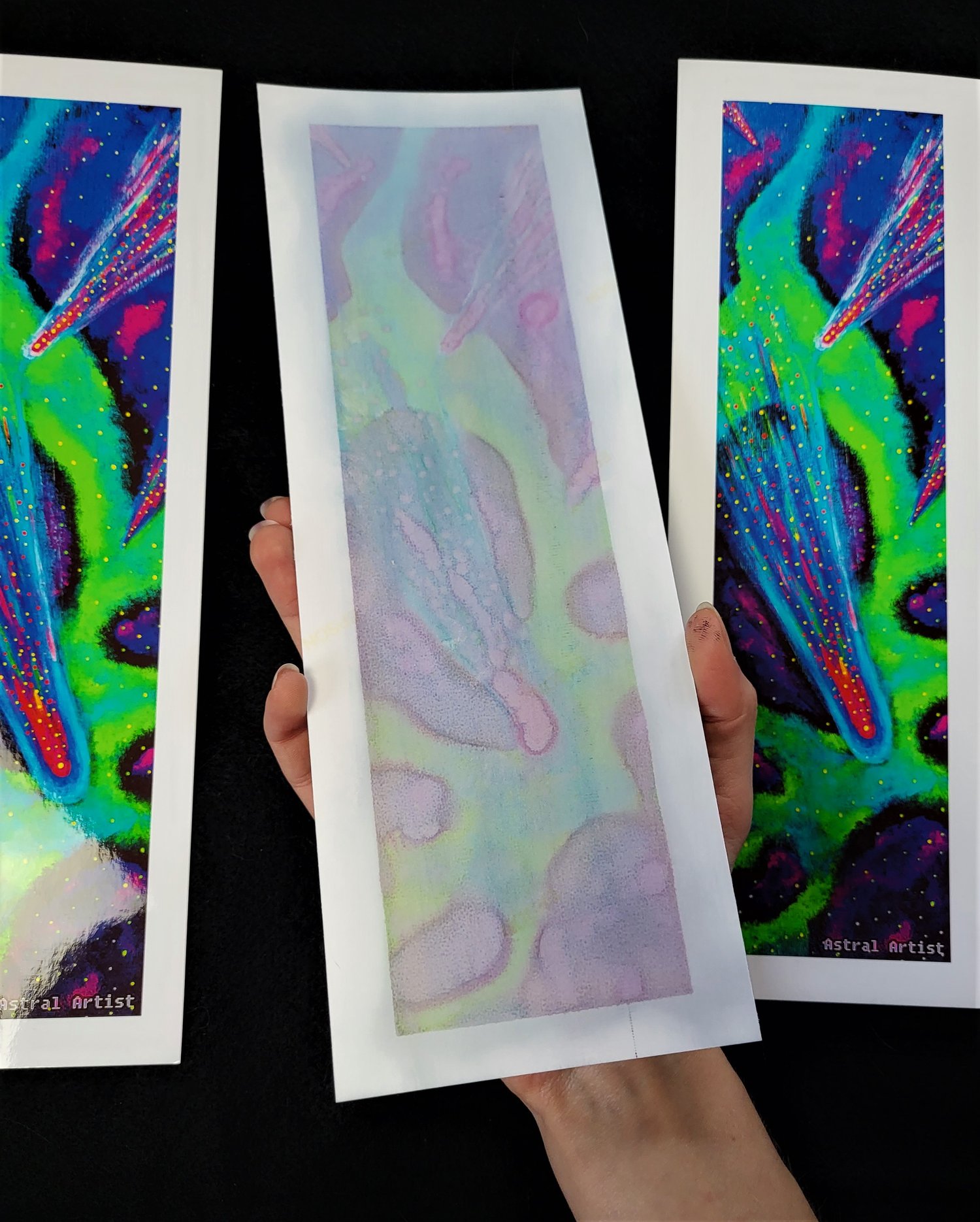 DEFECTIVE Cosmic Comets Glossy Print *NEW*
This listing is for prints with defects!!!
So on these they aren't very visible at all. 2 of them have some small lines on the print. And the other 2 are fine...on one side lol. What happened was I printed 2 on the wrong side of the paper by accident.I pictured it here so you can see. I then reprinted on the correct side. The wrong side of those 2 have a more abstract smudged version of my art. It's honestly kinda cool looking lol. But the correct sides have pretty much no issues. Maybe a small barely noticeable mark.
You can also make a bookmark out of it if you want instead of just displaying it!
These are all glossy!
This one is about 3.75 by 11 inches
I cut every one by hand so they may vary slightly