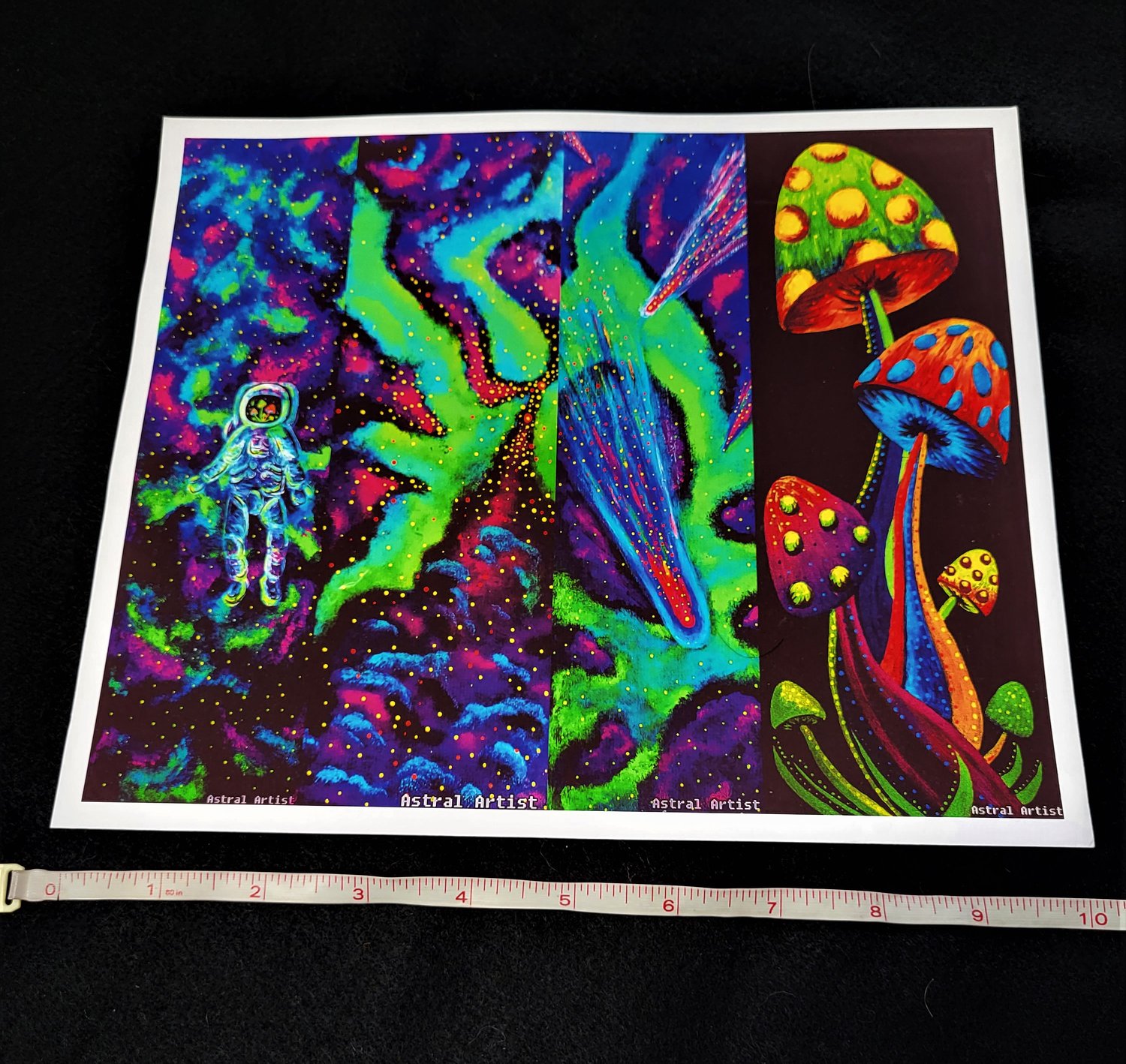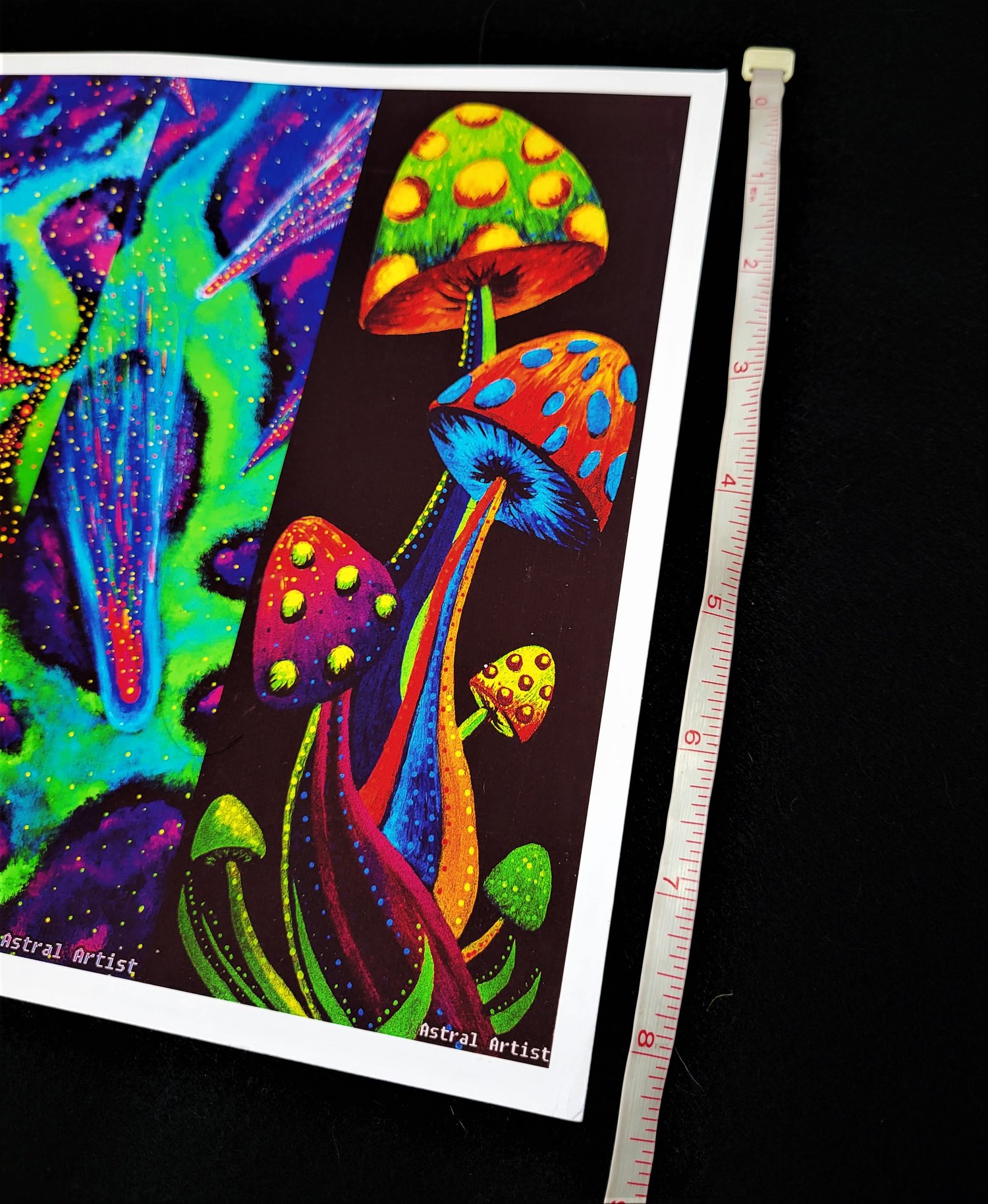 MATTE 4 in 1 Space & Mushroom Print *NEW*
I started making my own prints at home! These are part of a series I painted on a bookshelf! I currently have them in either matte or glossy paper.
(I have more matte ready to ship than I do glossy though)
There are also some that came out with slight defects so I will be marking them down by a little bit. They will be in a separate listing.
This one is about 8.5 by 10 inches
I cut every one by hand so they may vary slightly
This listing is for matte only!